Thu, Nov 10, 2016 at 11:15AM
---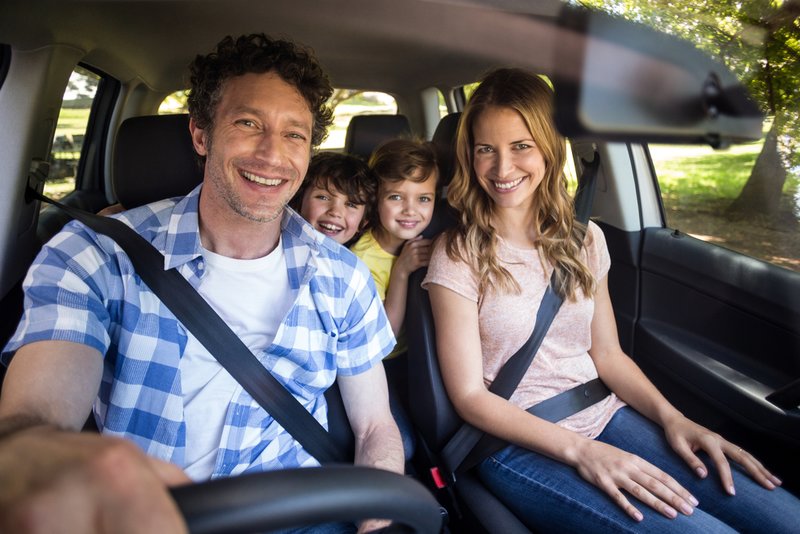 While we can't quite know for sure what the busiest travel day of the year is, we can attest to some hectic highways during the holiday season!
While the road between you and a holiday with your family may seem never-ending, we do have some tips for tackling the traffic with ease. Take a look below!
Plan your trip ahead of time
The best way to cut down on travel chaos is, of course, to plan your trip in advance. This is especially important if you're visiting a spot you've never been before, but can be equally helpful in finding a fast, convenient route to a familiar location—in either case, you'll be able to plot out your route, check for road construction or other possible obstacles, and set aside change for tolls.
While all the information and navigation you'll need can be found on your phone, don't overlook the benefit of a good map. It might help you visualize routes in a clearer way, and can serve as a handy backup should you run out of phone charge on your trip.
Prepare your ride
Now it's time to prepare the car itself. Packing it the night before your trip will save you lots of time and stress on the day-of. As you pack up ahead of time, be sure to include items that will help improve your trip—your favorite CDs, for example, or snacks and energy drinks you like to enjoy during rest breaks from the road. If you are traveling to a spot with cool weather, have an additional coat or sweater (besides the one you likely packed in your bags) and leave it in your car so that you're prepared for fuel-ups, rest stops and other breaks.
Now is also the time to ensure that your car is working well—if there are any tire pressure problems, odd sounds or other issues, take care of them now to give yourself safety and peace of mind on the road.
Hit the road during quieter hours
Holiday travel times may be busy, but you can beat the traffic—at least a little—by planning your trip outside of rush hours, since everyday traffic in the days leading up to Thanksgiving or Christmas will only add to the rush of holiday travelers. When possible, leave early in the morning and carve out a few hours on the road so that you can make some progress before traffic starts to build up.
Drive carefully
Driving carefully and defensively is important year-round, but it's an especially important tip during the holiday season. Since you'll be sharing the road with so many people (including lots who are from out of the area), it will help you to be vigilant and mindful of everyone on the road.
Take it easy
Like we just mentioned, holiday travel can sometimes be an entirely different animal—with people driving slowly, moving to negotiate missed turns, etc. But don't let this put a damper on your holiday spirit! Put on your favorite seasonal tunes and enjoy the ride as much as you can—because at the end of the road, you'll find the holiday dinner and great company you've been missing.
We hope that these ideas help make your holiday road trips a little less stressful—in no time at all, you'll be surrounded by loved ones enjoying your favorite holiday traditions! From all of us here at Arrow Service & Towing, have a happy Thanksgiving and a cheerful season ahead.