Wed, Sep 20, 2017 at 10:10AM
---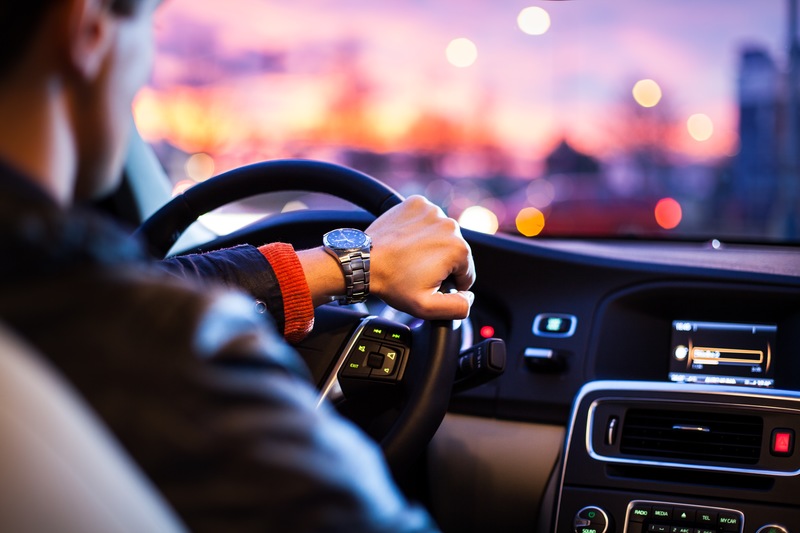 As we head into fall, you'll probably notice days getting shorter and shorter. With earlier sunsets comes more time driving in the dark… but with a few key safety tips, getting around will be a breeze!
Take a look at today's blog for seven ways to achieve safe, smooth driving after the sun goes down.
Don't drive tired
Our first tip is the simplest one… and it might just be the most important one, too!
Be sure to make any necessary changes to your schedule so that you can drive while alert and fully awake. Maybe that means getting more sleep on the weekends to avoid drowsiness throughout come Monday night, or simply timing your coffee so that it's had a chance to kick in before your commute home. As always, if you're too tired to drive, don't feel the need to rush: wait it out by taking a break or putting off your drive a little while longer. It's worth the time!
Take advantage of your dashboard dimmer
You might think that bright dashboard lights keep you more alert—but they can actually strain your eyes and distract you from the road ahead. Use your dashboard dimmer to ease the lights right in front of you, so that controls are visible but not distracting.
Clean off your headlights
Cleaning off your headlights is a great tip all year-round—but now that you might be doing more driving at night, it's an especially important one.
Eyes on the road… not on cars and lights
You already know not to stare at the sun—but on a similar note, don't stare at other drivers' headlights or street lamps on the way home, either. Their brightness is meant to light the way, but directly starting at them can cause strain and prevent you from focusing on the stretch of road right in front of you.
Easy on the high beams
Be sure to only use your brights, or high beams, in rural and unlit areas. You don't want to use them when they're unnecessary due to surrounding lights, or when they could distract the motorists ahead of you on the road.
Listen to music
Listening to music during nighttime drives can help many motorists feel more awake and focused on the task at hand. Talking with your passenger is another great way to stay awake and pay more attention to your surroundings.
Chew some gum
This last tip may seem simple, but it's yet another way to feel more awake on the road! The minty flavor is known to perk you up and help you feel refreshed, which is exactly what you need during long nighttime drives.
We hope that today's blog helps make nighttime drives easier than ever! Remember… day or night, rain or shine, Arrow's team will be there to help you with whatever you may need along the way.