Sun, Sep 10, 2017 at 3:10PM
---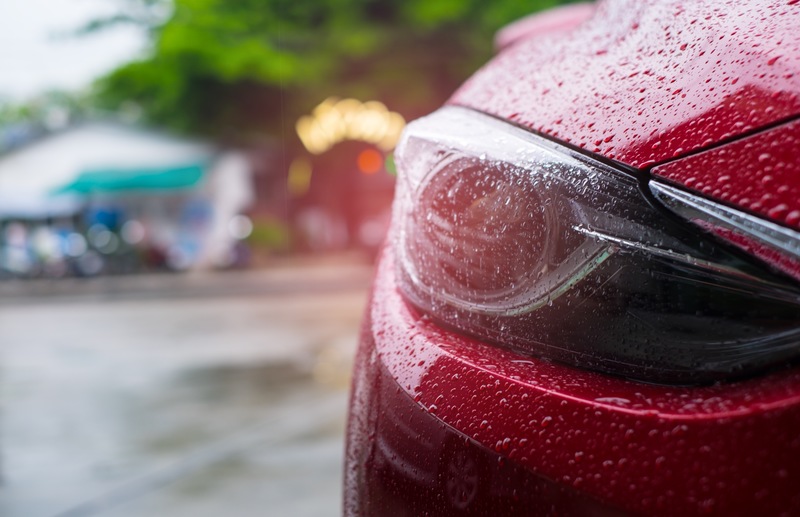 Here in Florida, many of us are still picking up after Hurricane Irma. While we hope that it's the last storm that comes our way this season, of course, it's always smart to be prepared!
In today's blog, we will be sharing five simple safety tips to follow during and following a storm. Take a look.
Don't drive during the storm…
One big tip is to avoid driving altogether in the midst of the storm. Even when conditions seem relatively safe, gusts of wind as well as street flooding and other hazards can make your drive a risky one. Your best bet is to keep your car covered up or safely stowed away in your garage until your local officials give the "all clear."
… and immediately after
Once the weather clears up, it's still smart to stay at home for a little while longer. Downed power lines and immediate cleanup efforts might make it hard for you to navigate the roads, and you'll probably want to save some gas for essential trips like work or grocery runs down the line.
Take care of potential damage
If your car was damaged in any way during the storm, it's probably a good idea to have it checked out. While minor flooding doesn't mean that the car is totaled (most are considered totaled once water reaches the dashboard), a maintenance check can still help eliminate any concern about your car's function or ability to drive safely.
Keep an eye out for debris and other obstructions
You may still have debris (especially fallen trees and bushes) for a week or more after the storm is through. Additionally, traffic lights might not be up and running yet. During this period, driving with some added caution never hurts—it helps your fellow motorists make safe, assured moves, and allows you to do the same.
Plan for next time
Is there something you could do better during the next storm? Whether it means finding better shelter for your car or getting your vehicle checked before any issues arise, making a mental note of your plans for the future can help you better navigate the next one.
For everything from storm season repairs to towing and beyond, Arrow has you covered! Save our number in your phone so that you always know who to call, just in case.