Sat, Mar 04, 2017 at 10:00AM
---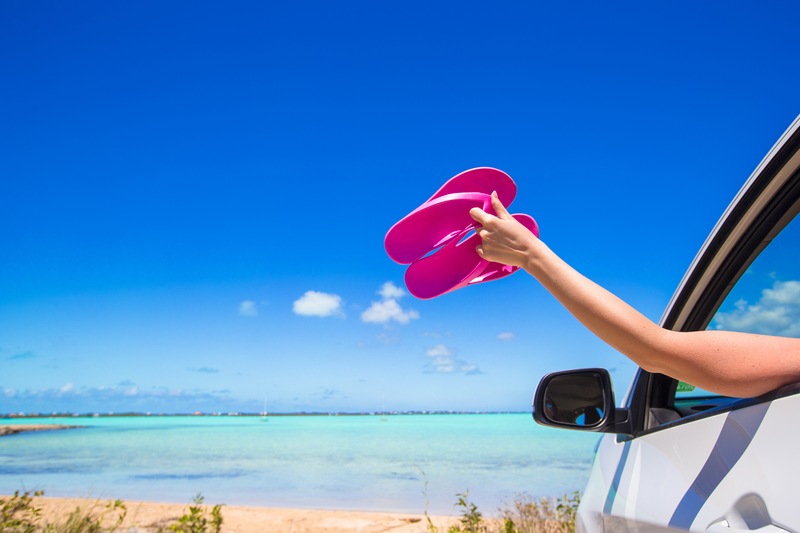 For millions of Americans every year, spring break means a return to the open roads and exploring new, exciting destinations. If you find yourself in that camp this season, we've got a few easy solutions for tackling whatever the road brings your way! Take a look.
For driving on the beach…
In Florida (especially in select stretches of shoreline in Daytona, New Smyrna Beach, and other spots), driving on the beach is a rare but special treat. Don't worry, the change of terrain won't be hard on your wheels—but just remember to take it easy and slow as you cruise along the shore and search for a place to park. Crosswalks don't exist on the beach, so always be sure to yield to beachgoers and keep an eye on holes or bumps in the sand. You're sure to have a memorable ride on the sand!
For towing boats and trailers…
For many, spring break is an opportunity to take out your fishing boat or trailer for a weekend of camping and back-to-nature fun. If you plan to take this exciting route, be sure of your towing capacity and make sure that your hitch is in good working order. When it comes to actually driving, take your turns wide and slow (to compensate for all that weight behind you!).
For navigating new destinations…
Finally, your time on the roads this spring break is sure to be exciting—especially as you travel to places you've never been before. As you drive, be sure to be extra aware of your surroundings—as is the case with any period of the year with increased travel, tourists and those unfamiliar with local roadways may be prone to slow down, stop as they search for directions, and perform other unusual maneuvers. Take it slow and look out for you fellow drivers—this is a time for fun, excitement, and a break from the everyday stress of your afternoon commute. Enjoy it!
We hope that these tips help you make the most of your spring break with friends and family. And as always, you can count on Arrow Service & Towing to help you along the way.