Sun, Oct 01, 2017 at 4:30PM
---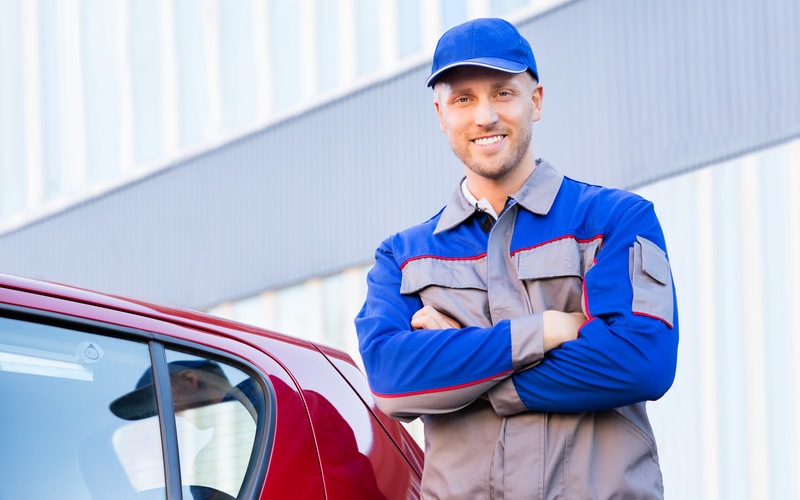 Just like everything from school drop-offs to gym sessions, car maintenance works best on a schedule.
That schedule, of course, will vary from car to car and person to person. But we can help you figure it out!
Take a look below to see some of the simplest ways to achieve a service schedule that works for you and your ride.
Know why a maintenance schedule matters
The idea behind a maintenance schedule is simple: it revolves around preventative care. Think about it this way: a healthy lifestyle involves eating plenty of fruits and veggies, as well as getting lots of exercise—not just visiting the doctor whenever a problem comes up. The same holds true for your car! Keep it running at its best in small, easy-to-handle service sessions over time so that you know your car is a "healthy," well-maintained machine.
Look to your owner's manual
Your car's owner manual is your go-to source for finding its maintenance schedule. You can flip through the physical copy or simply search for it online! This handy resource will tell you exactly when to change your oil, replace your filters and your brake fluid, and much more. It takes the guesswork out of caring for your car!
Make your schedule easy to follow
So your car's manufacturer lays out exactly when (and how) to maintain your vehicle. But what good is a maintenance schedule if you don't use it?
Make your schedule easy to follow by marking maintenance dates ahead of time. You won't be able to mark down every maintenance to-do on your calendar, of course—some items, like checking your tires, happen by the month, while many others depend on total mileage driven. But writing both down as a list in your day planner, journal, or other visible place can help ensure that you never miss out.
For monthly checks, like tires or your wiper fluid, you can base these on items that are already built into your schedule for convenience (like grocery trips, your monthly meeting at work, etc.).
Ask for an expert's advice
The parameters provided by your car's manufacturer are detailed and dependable, but there are always exceptions. For example, maybe you drove more vigorously than usual one month—or your car encountered elements that may have affected its performance. Whenever you're unsure, you can bring your car into the shop and see if more corrective measures might be necessary!
Behind on car maintenance? Or simply want to perfect an easy-to-follow schedule for service? Either way, Arrow Service & Towing has you covered! Call or come in today to learn more.