Tue, Feb 14, 2017 at 10:54AM
---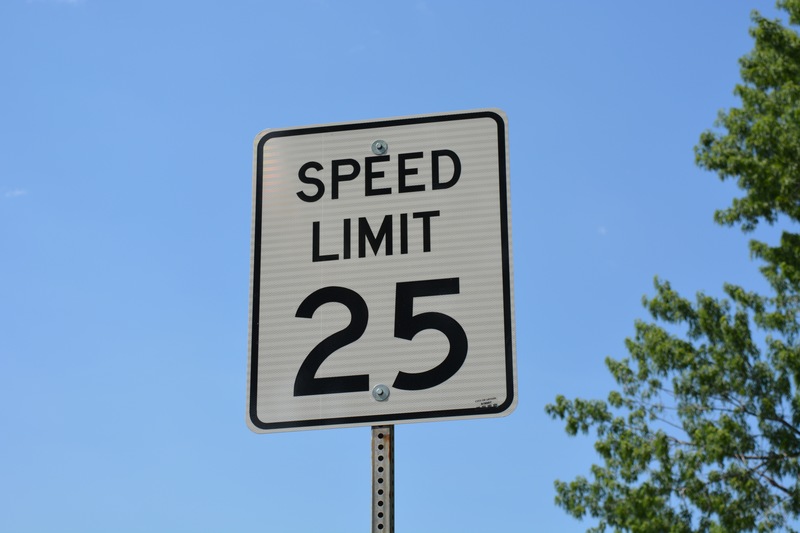 When you have somewhere to be—whether it be work, school, a special dinner or other commitment—it can be tempting to speed things up and get there a little faster than local speed limits suggest.
In our book, however, it's not worth the risk—especially since even your most well-intentioned, original reasons for speeding have likely been heard before.
In today's blog, we will be taking a look at some of the most common excuses for speeding—as well as a few ways to avoid the need for speed while still getting there on time.
Why we speed
Why do we speed, anyway? The answer may seem obvious, but drivers will commonly cite a number of reasons (from the honest to the outlandish) when it comes to avoiding a ticket. From Consumer Reports, we know that some of these include…
Not being familiar with the local area
Having to rush home to an emergency situation
Not seeing the speed limit sign
Trying to follow the flow of traffic
While some of these reasons are certainly valid (we've all been in one or two of these sticky situations), you can't count on them to get you out of a ticket. Plus, using speeding as your mode of operation isn't something you want to get comfortable with—especially since it's all too easy to push the limit by a few miles per hour.
Fortunately, there are a few habits you can implement that will help you get to your destination a little faster, without the need for speeding.
How to get there on time
Leave earlier than you need to. It may seem like a no-brainer, but planning to leave earlier than you actually need to can be a good backup for days with heavier traffic. You never know what kind of conditions you might run into on the road, so allotting yourself a little extra time in the morning can't hurt.
Get to know your route. Many people will simply dive into whatever their GPS says to do—without actually having a sense for the roads they're traveling on. While this is sometimes unavoidable, like when driving in a new environment, it can be extremely helpful to get to know the roads you travel on a regular basis. On highways near metropolitan areas for example, leaving ten minutes later in the morning can result in thirty minutes (or more!) of slow traffic—something that you might not know if you've only ever left at "your" specific time. Explore your nearby roads when you're not in a rush, so that you learn to avoid these clog-ups and can better plan your drive.
We hope that these tips help you enjoy a safer ride, no speeding necessary!