Thu, Oct 20, 2016 at 9:12AM
---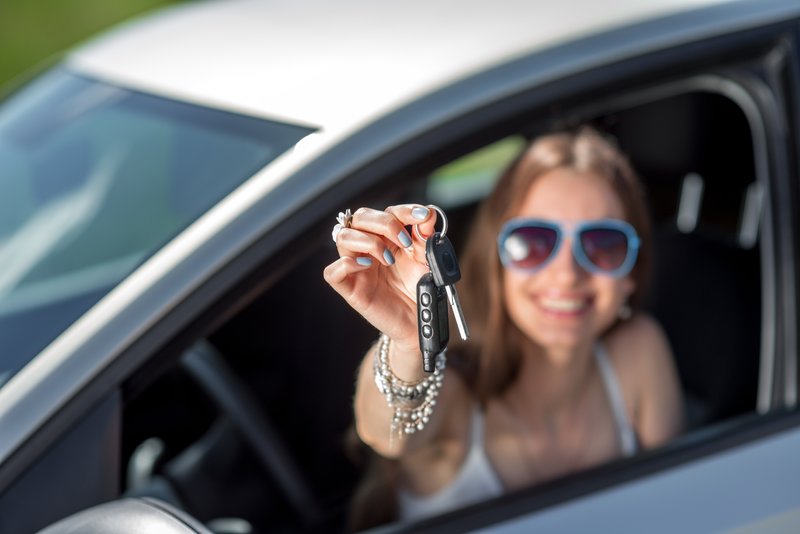 If your teen is new to the roadways, congratulations! While the idea of your child driving on their own may seem daunting, a few basic safety tips and practices can make the experience a positive one.
Below, take a look at some of our best tips for new drivers. Pass them on to the teen in your life today!
Get into a smart, safe routine
Safe driving starts before your teen ever leaves the driveway. Help them get into a smart, safe routine that involves buckling up, checking mirrors and stashing their phone in an out-of-the-way spot where it won't become a distraction. Some cars may make it especially easy for them to do this (some models, for example, won't let you turn on the radio unless the seatbelt is buckled)—but no matter what car your teen is driving, they should be used to a quick pre-drive routine that ensures that they're safe, secure and ready to go.
Take it slow
Drivers of any age can benefit from taking it slow once in a while. That doesn't just mean obeying posted speed limits—which is a must-do—but also navigating traffic or obstacles on the road with caution. As someone new to the roads, your teen driver may be excited to zoom through the roadways and get to work, school or friends' houses in record time—let them know that part of safe driving entails driving with care and respect to other drivers and conditions on the road.
Remind them that nothing—not even a curfew—is worth speeding for!
Drive with good company
As your teen starts to drive more and more, they may take over as the de-facto chauffeur of their group, taking friends to school, the movies, and just about anywhere. Encourage your teen to drive with passengers who are mindful of their need to drive safely, and who won't create distractions on the road.
We here at Arrow hope that your teen's time on the road is safe, pleasant and stress-free. As always, let them know that they can turn to Arrow Service & Towing for any auto needs they may have.