Fri, Apr 07, 2017 at 1:28PM
---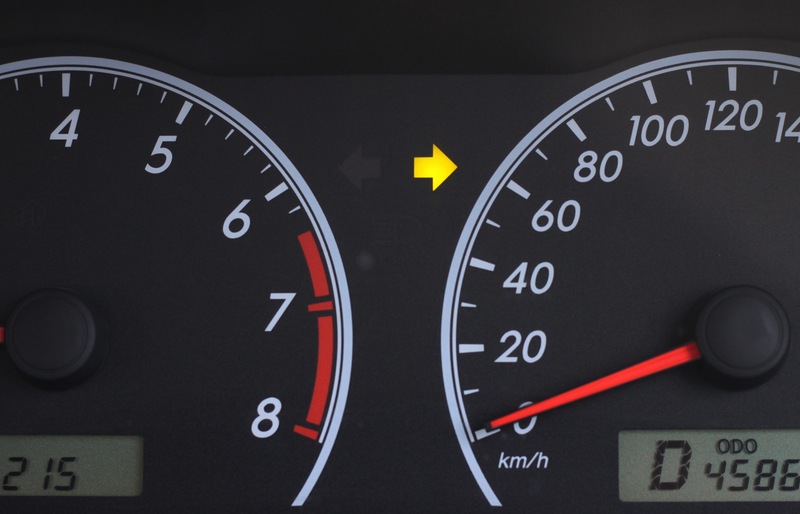 In Florida, using your turn signal—otherwise known as the indicator—is law… although you may not know it based on the maneuvers of your fellow drivers!
Apart from following the rules of the road, using your turn signal regularly and correctly can keep you and other drivers safe on the road.
Read on in today's blog (or share it with a friend!) to learn more about the benefits of using your turn signal—in obvious and not-so-obvious situations.
It can serve as your blind spot safeguard
For tough situations where you think you're safe to merge, but your blind spot says otherwise, your turn signal can serve as a sort of safeguard. Even if you don't notice a car to your right or left, turning on your signal before you make the maneuver will give that unseen motorist a chance to honk their horn or get out of the way in order to save you both from a tight spot.
It can minimize the stress of merging
Getting onto the highway can be made at least a little easier by using your turn signal, since it amplifies your presence on the highway to other drivers. They'll notice you trying to get into the high-speed flow of traffic and, hopefully, make the appropriate moves to accommodate you.
It's an extra show of courtesy
Sometimes, the use of a turn signal isn't exactly clear or especially common (such as when you're pulling into the driveway of your home), but never doubt its ability to help you and other drivers in the area. Your neighbors will be thankful for that added gesture that lets them know your intentions and prevents them from having to wonder what you'll do next.
It simplifies morning gridlock
Tight traffic situations and slow-moving gridlock might not be the best part of your morning—but we think turn signals can make them a little less stressful. When you're trying to make your way into a lane of cars that are nearly bumper to bumper, turning on your signal (instead of just forcing your way in) isn't just the "right thing to do" in a legal sense. It can help you, too! Having your signal on as you search for an opening in traffic will let other drivers know that you're in a tight spot and need a way in. Sure, it's true that some will speed up to fill any potential gaps and prevent you from getting in front of them—but you might just find that, more often than not, drivers will understand your situation and answer your plea.
It helps you avoid road rage
Road rage doesn't have to be an everyday fixture of today's roadways. Using your turn signals (in addition to other signs of courtesy and defensive driving) can show your respect for other drivers, preventing them from having to brake quickly or get out of the way in order to accommodate a sudden surprise on the road.
With a quick tap of your indicator, up or down, you can inform other drivers of your intentions while keeping yourself, your family, and your surroundings safe. We'd say that's well worth the signal!