Sat, Sep 03, 2016 at 10:05AM
---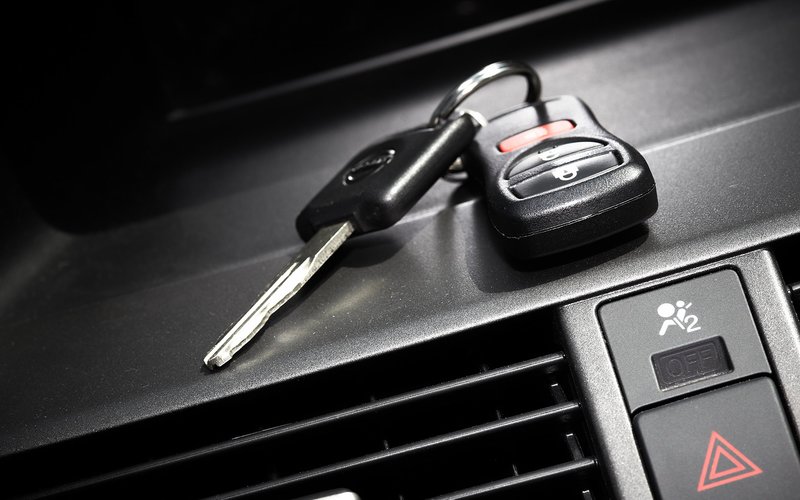 Locking yourself out of your own car can be stressful and inconvenient—but it doesn't have to set back your entire day. There are a few simple steps to follow that can get you and your car back on track. Just take a look at our tips below!
Get to a safe place
In many cases, being locked out of your car is a result of leaving your keys in the car while you were at work, school, the mall—just about anywhere. In these cases, it's often easy for you to head back inside and wait for assistance in a safe, comfortable (and, hopefully, air-conditioned!) space.
However, if you find that you're locked out of your car while in a less safe spot, such as the side of the road, be sure to find a secure spot nearby (like a local park or shopping center) where you can wait and make any necessary calls.

Make a call for support
Who will you call for help? It depends on your specific situation—but if you have a friend or family member with a spare key, they're definitely worth a try! If not, you can call us here at Arrow for help in getting back into your car or, at the very least, having your car towed home or to a safe spot.
Fix your emergency plan for the future
No one ever plans to be locked out of their car—but if it happens to you, it might be helpful to prepare for the chance of it ever happening again. You can do this by picking a smart place to keep your spare key (whether it be at home, with a family member, or in your wallet), or making it harder to forget about your main set—put it on a colorful keychain, for example, or get in the habit of putting your keys into your pocket or purse immediately after turning off the car.
By sticking to these steps, you will be back on the road in no time. Save our number in your phone so that any problem on the road—whether it be a car lock-out or a dead battery—can be solved with ease, care and a swift response.