Wed, Jan 04, 2017 at 12:55PM
---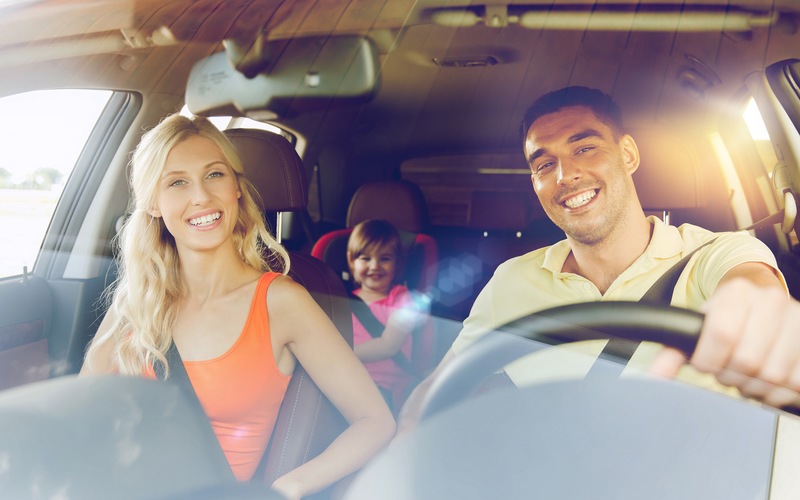 Whether you drive long commutes for work, or have assumed the role of "chauffer" for your family's activities, you're probably used to spending lots of time on the road.
While New Year's resolutions may not be able to shorten that time, they can make your comings and goings a little more pleasant! Take a look at our resolutions for the road ahead below.
Care for your car
The passage into 2017 might serve as the perfect reminder to care for your car and do the things you've been putting off—getting an oil change, for example, or finally finding out what that quiet clicking noise is! You'll feel relieved in the months ahead if you do these things now, and you might just set up a new car care routine in the process.
Leave a little earlier
Most of us can benefit from getting out the door a few minutes earlier in the mornings, to avoid heavy traffic and enjoy a more pleasant ride. Resolving to leave even five or ten minutes earlier can have a big impact on the rest of your day!
Switch up your morning drive
Before you head back to work, resolve to try a new route on your morning commute if you haven't already. Even if you don't find a quicker route, you'll be able to enjoy the change of scenery along the way.
Stress less
This year, look for ways to cut down on your stress, both in the car and throughout your day. This might mean leaving earlier, cleaning out your car, or starting every day with a breakfast you love. They might seem like little changes, but they can have a profound impact on your day-to-day attitude!
While the New Year may come with its share of uncertainty, one thing remains true—you can always count on Arrow Service & Towing for all of your automotive needs! From our family to yours, we hope that you have a very happy New Year!