Tue, May 02, 2017 at 10:58AM
---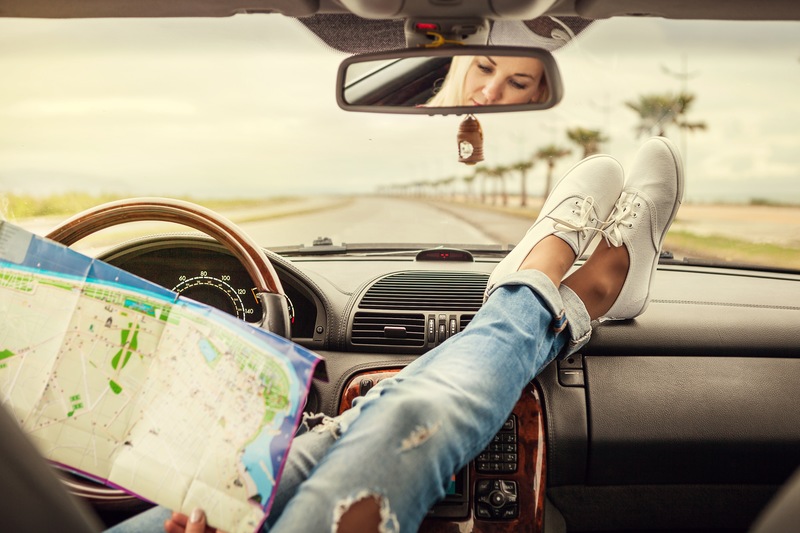 Driving to summertime fun--to the beach, the pool, or your favorite al fresco restaurant--is nothing new. But what about those long-distance trips, the ones that take you to the other side of your states--or the country?
The long-distance road trip is a celebrated staple of summer fun--and in today's blog, we're sharing a few ways to make yours even better. Take a look!
Give your car a pre-trip checkup
While it's not necessary to bring your car in before every trip, it can be a smart move--especially for particularly long trips, or if you've had car troubles like overheating before. One quick stop at the start of your trip (where we can check on your car, or perform any necessary fixes) might be all you need to ensure confidence, peace of mind, and a stress-free trip.
Listen to music
Listening to music in your car--especially on a road trip--is a given. But for longer trips, you might want to put extra attention into selecting the perfect songs for the spirit of your adventure. (Hand-picking a playlist from the music on your phone or CD collection, as opposed to relying on the radio, is especially helpful in case you run into radio static and dead zones on the road. Choose songs that make your job as the driver a little easier--whether that means picking singalong songs to keep the family entertained, or dance music that breaks up the monotony of long stretches of highway.
Make time for rest stops
Rest stops are important for more reasons than one. While it can be tempting to speed past them in favor of getting to your destination on time, they're worth the ten minutes. Such stops give you a chance to stretch your legs (preventing those unwanted leg cramps on the road), fuel up with coffee, figure out where you're going, or simply savor some much-needed downtime. Of course, be sure to factor in time for longer stops, too, like overnight stays or play breaks for young kids or your canine companion.
Add excitement to your itinerary
Driving can often be more economical than traveling by plane--maybe that's why you chose a road trip in the first place--but it can also be more fun!
When flying, you breeze right by the "flyover states," the stretches of land that, at first, may seem quiet and uninteresting. But when you're on a road trip, you get a chance to take a closer look, and realize that there's so much more to see. As you plan your trip, take time to seek out those oddball spots (like huge balls of twine or historically significant restaurants) where you can take a break and soak in the quirky culture of your surroundings.
Make it fun for the passengers
If you're traveling in a car packed with family (especially young kids), their fun is good for you, too. Car games, activity sets, and that aforementioned family singalong can prevent lulls of boredom or that dreaded question: are we there yet?
We hope that these tips help you go the distance (and enjoy the ride at every step of the way!).