Wed, Jun 21, 2017 at 5:05PM
---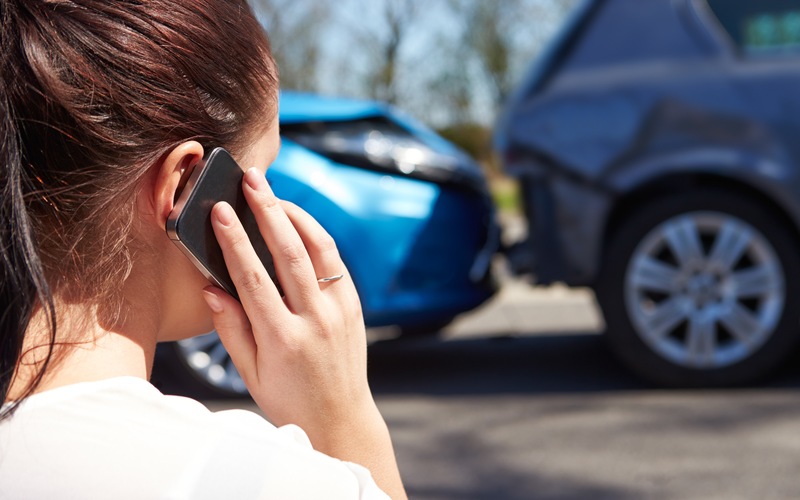 Let's face it: car accidents can be scary. But when you're prepared with the proper steps to take, they can be a little less stressful on all involved.
How can you prepare for something so sudden? Arm yourself with the right information ahead of time! In today's blog, we're going over a few simple tips to keep in mind following an accident. Take a look.
Get to safety
After an accident, big or small, you're probably to going to be at least a little shaken up. It's completely normal. Your first step is to ensure that everyone in your car is safe. Then, if your car is in working condition and it's safe to do so, you'll want to drive to a safe spot (out of the middle of the road, for example) so that you can get everything sorted out as safely and securely as possible.
Check on all involved
Once you've ensured you and your occupants' safety, you can get out of the car (again, if it's safe to do so) and check on the others involved.
Take pictures
Taking pictures and recording details of the accident is never a bad idea, especially since it will help you to deal with insurance claims later on if need be. Exchange information like phone numbers, license plate info, etc. for future reference.
Call the police if necessary
You will want to call the police if your accident is more than a minor fender bender. In Florida, for example, the rule of thumb is that you should call the police to fill out an accident report for estimated damages more than $500 (and, of course, for any injuries or other concerns).
Tow your car with a team you trust
If your car is damaged to the point that it can't be driven home, you'll want to have it towed. But did you know that you get to decide who tows your car? Many people may think that it's a predetermined service, but it's actually up to you—so don't be afraid to pull out your phone and make a call to Arrow for towing support you trust.
It's always wise to have these helpful tips in mind—even though we hope you never have to use them. And as always, whether you need towing help or repairs after an accident, we here at Arrow are here to help.